Leutrell Osborne & Associates *
About LEUTRELL OSBORNE & ASSOCIATES (LOA)
"Securing a better future..."

LOA: Resolving Life and Business Issues
1994 - Present: Leutrell M. Osborne, Sr., Founder, Paragon Asset Management Company (PAMCO) with programs including: Paragon Security Agency (PSA), Paragon Financial Services Company, and Paragon Counter Intelligence Agency (PCIA). Restructured as Leutrell Osborne & Associates (LOA) in 2008.
"Bringing Intelligence to the Hidden Information Environment"
SEEING THE WORLD IN A DIFFERENT LIGHT
Mr. Osborne founded PAMCO, later LEUTRELL OSBORNE & ASSOCIATES, after retirement from the Federal Government. He served as Chief Security Planner for the firm, enabling the company to develop client projects consisting of system and process improvement and focused marketing to the Federal Government.
As a veteran Counter Intelligence Officer and counter terrorist expert, Osborne used his core competencies in information assurance (IA) and business counter measures. Mr. Osborne structured strong leadership and consulting services for PAMCO/LOA providing safety, health and security services.
Leutrell's Business Blog
http://loassociates.wordpress.com/
Transnational Institute of Culture Blog
http://leutrell.wordpress.com/
Dark Operative Series Blog
http://darkoperativeseries.wordpress.com
PAMCO / LOA: Yesterday, Today and Tomorrow
BEFORE TIME RUNS OUT...
Securing a better future for all of us...
from the inside out.
Risk Assessment to Damage Control
Protecting your information is as important as protecting your personnel. Guard it from the inside out.
Transformation of systems, countermeasures, counter-terrorism evaluation, technology and development training, theater-wide communications operations, clandestine operational procedures, encryption methodologies and the design of secure communications networks within a defense environment. COMSEC, INFOSEC, and SIGSEC. EMF risk assesment and reduction.
**************
Leutrell Osborne & Associates has 3 Divisions:
1. Finance
2. Operations
3. Administration

Departments: 
LOA PURPOSE:
Transformation of systems, counter measures,counter-terrorism evaluation, technology and development training, theater-wide communications operations, clandestine operational procedures. Incident management; protective operations. Encryption methodologies and the design of secure communications networks within a defense environment. COMSEC, INFOSEC, and SIGSEC. EMF risk assessment and reduction.
LOA ORIENTATION:
LOA seeks business in the government, domestic and international markets. Our specialty is Marketing to the Government (MTG).
Our mission is to provide subject, intelligence and analysis expertise with strategic security solutions for sensitive security situations. Our support includes security specialists, intelligence analysts, counterintelligence professionals, forensic technicians and senior program advisors. We provide successful implementation of practical and affordable security, counterterrorism and homeland security strategies.

Our vision is to become a premier private and government contractor for counterintelligence, human intelligence, homeland security, and MASINT/Biometric solutions.
LOA is an intelligence-gathering and risk management firm specialising in helping clients confront difficult business challenges. We provide companies with both information and analysis to enable them to identify, manage and mitigate risks that can arise either from the normal flow of business or from unanticipated contingencies. LOA is highly experienced in responding to the threats posed by organised crime, with emphasis on prevention as well as reaction. We work closely with clients to implement procedures and policies to reduce the risk of reputation threat, ensure brand and intellectual property protection, and eliminate fraud and personnel issues. Other areas of expertise include due diligence of complicated transactions and solutions to regulatory challenges.

The firm's mission is to bring to bear the founders' expertise, experience and network of relationships to provide clients with a higher standard of business intelligence and analysis, risk assessments and due diligence support for transactions, even in the most challenging emerging markets. Over the years, we have succeeded in providing the highest quality and most creative service to our clients.

Today, LOA consists of professionals drawn not only from the intelligence world, but also from value-added disciplines, such as the legal profession, financial regulation, investment banking, investigative journalism, diplomacy and law enforcement. This well-rounded team is based in offices in Washington, DC, and Annapolis, MD. with continued worldwide growth.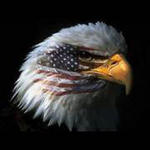 LOA Divisions
PROGRAMS


INTERNATIONAL DEPARTMENT;

GLOBAL UNDERSTANDING Dept.

RISK ASSESSMENT;
DAMAGE CONTROL
(Individual, Family, Group, Corpo, Govt.)

TECHNICAL DEPARTMENT
(ITand virtual office supportl)

FIELD SECURITY
(Personal, Physical, Technical domestic and international)

ACTION TEAMS
(Subcontractors, Partners, Consultants, Security, Couriers)

O&A FINANCIAL DIVISION
(Marketing, Equities and Exposures, Real Estate)

VIRTUAL UNIVERSITY The international Institute of Culture (IIC)

PROMOTIONS Dept.
(Events, Conferences, Speakers, Tours, Websites)

<>WELLNESS DEPARTMENT / Freedom Program
(Executive Coaching, Individual & Group Counseling, NLP, Stress Mgt., Anger Mgt., PTSD, Recovery, DIY Mind Control, Self-Development, Burnout)

MEDIA Dept.
(Research & Development, Trendspotting, Futuring, Esoterics)

MULTIMEDIA; PHOTOGRAPHY
(Carlton Osborne, Printroom.com)

http://Printroom.com is the leading provider of online storefronts, back-office business solutions, lab services and workflow software for professional photographers. Since 1999, we have been making it easy and profitable for photographers shooting sports, weddings, portraits and events to display, manage and sell their prints online. Every day, thousands of photographers trust their online business to Printroom.com and rely on Printroom.com's color-managed printing capabilities to deliver high-quality prints to their customers.
Contact or Contract O&A:
PRINTROOM.COM